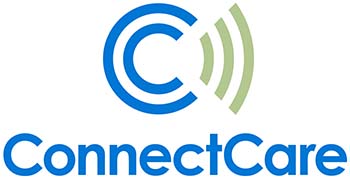 Connecting to our community, one subscriber at a time!
Since 1987, ConnectCare has provided peace of mind for thousands of subscribers across Southwestern Ontario. Simply by pressing a button, the ConnectCare medical alert system summons help when it´s needed most.
ConnectCare is one of only a few medical alert systems owned and operated by a hospital. This means not only that subscribers get the very best care, it also means all net proceeds from the service go back to support hospital programs at Parkwood Institute and St. Joseph´s Health Care London, helping to fund the broad range of health care services the hospital offers residents of Southwestern Ontario.
ConnectCare offers state-of-the-art technology allowing individuals to remain living safely and independently at home for as long as possible. We do this by offering revolutionary tools, technology and services at affordable prices.
Whether you are considering ConnectCare for yourself or for a loved one, it provides peace of mind knowing that in the event of an emergency help is available at the press of a button.